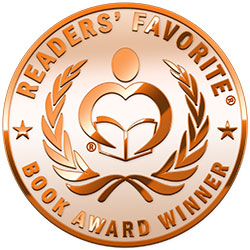 Religious Fiction for Young Adults
Reviewed by

Gail Kamer

for Readers' Favorite
"Inside my head, I see his broken parts. Inside my head, I feel his pain." Those words hooked me immediately. Healer by Susan Miura shares the story of a young girl named Shilo coming to terms with the gift of healing. She's different. Why? Is she a freak?
Shilo struggles with her spiritual powers. When to use them? How to keep the world from using them and using her? Should she keep them secret? How to just be a normal person? Will her boyfriend understand? In addition, Shilo becomes involved when a drug gang's transaction places loved ones in danger. A favorite aunt has cancer but Shilo can't heal her. What good is the gift if she can't heal someone she loves? In addition to that, Shilo can't mend her own broken heart.

Healer by Susan Miura is one of the best Christian young adult books I have ever read. Ms. Miura keeps the reader guessing what will happen next and how in the world the main character will solve the problem.
The pace is fast. The writing is active. The story line is amazing. She's made connections with today's young adult world. Healer is a wonderful story to restore your belief in God's good in the world and would make a great book club read for young adults. The reader bonds with the characters and, of course, wants more. That's good since this is volume I. Hurry, Ms. Miura and get volume II out. I'm ready to see what happens next.
To learn more about Susan Miura visit her website at
BOOK REVIEW

Religious Fiction for Young Adults




by

Rabia Tanveer

for Readers' Favorite
Seventh Dimension - The Prescience: A Young Adult Fantasy by Lorilyn Roberts is the fifth book in the Seventh Dimension series that has a very unique take on time travel. Daniel and Shale, a recently engaged (betrothed) couple, found a lost orphan girl in Jerusalem and try to save her from the devastated city. From there, they embark on God's plan and return to the first century and search for Daniel's father who has gone missing. Finding his father could be the first step in unraveling the mystery of a tragedy that is waiting to happen.
However, it is proving to be more dangerous and difficult than both of them ever thought. There are far too many enemies and dangers awaiting them, and all they can do is fight them together. But can they?

With religious themes mixed with coming of age, the novel is definitely very different and the author seems to be in her element here. I enjoyed the time travel, how the two main characters fought the odds together and came out victorious at the end. Although I have not read the previous novels in the series, I still enjoyed it and caught up with the story really quickly. The story was fast paced and entertaining.
Right from the beginning, the story gripped my attention. The chemistry between Shale and Daniel was perfect; they respected each other with an intensity and worked together as a team. The element of time travel was spot on; the author ensured that the characters, the dialogues and even the environment were time appropriate. I thoroughly enjoyed everything about the novel! A really entertaining coming of age story.
To learn more about Lorilyn Roberts, visit her website at